Kimchi Kruncher Tacos + a Favorite is Returning!
This week's special: Kimchi Kruncher Tacos
Seasoned Fried Chicken | Kimchi | Sriracha Lime Mayo | Cilantro | Lime Wedge
Available only on Wednesday 10/11!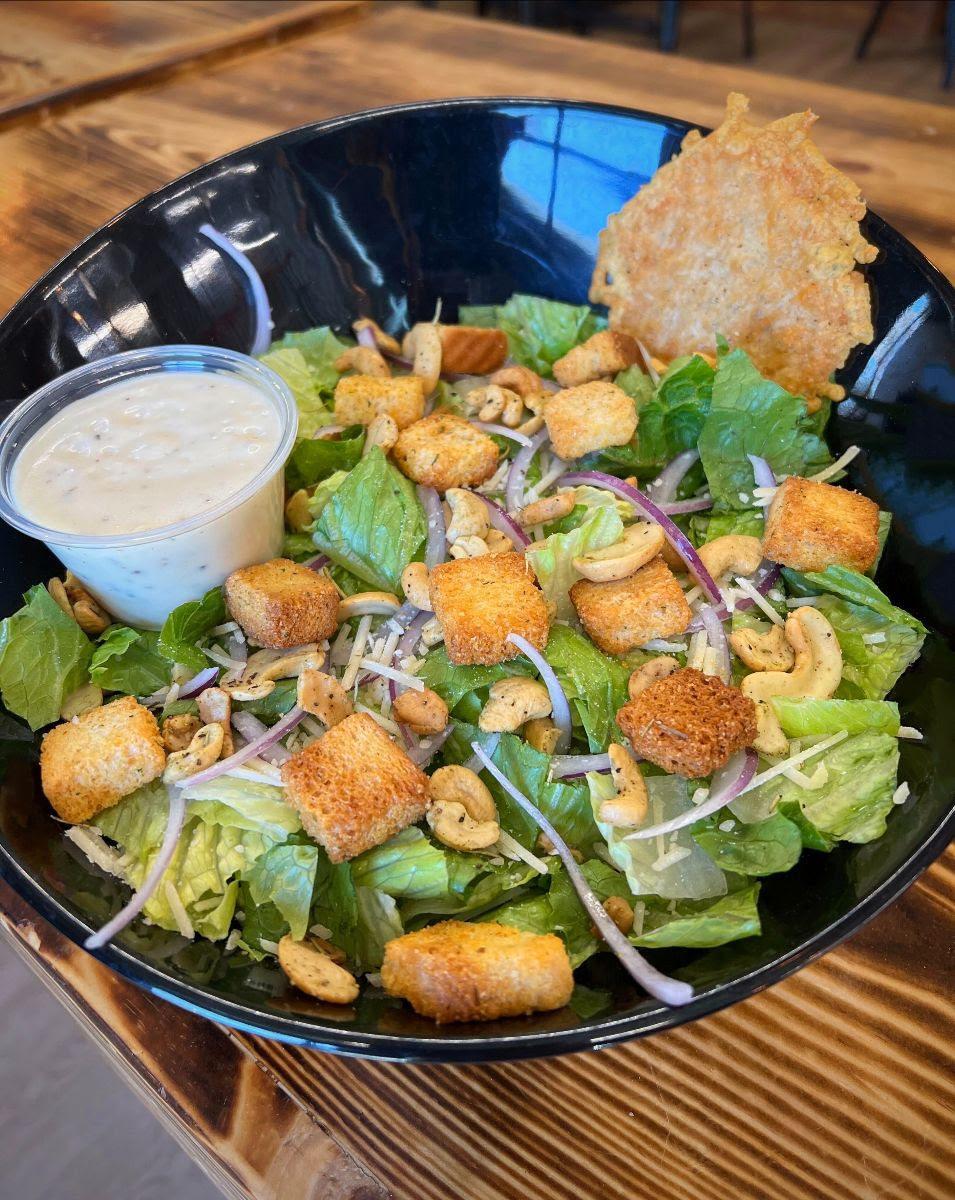 WH Caesar Salad
Romaine Lettuce Mix | Shredded Parmesan | Red Onion | Rosemary Roasted Cashews | Garlic Croutons | Parmesan Crisp | Housemade Caesar Dressing
Optional: Add Grilled or Crispy Chicken
Available starting Thursday 10/12!
Keep an eye on our socials to find out what's coming back to the tap lines!
Now accepting applications for 2024 Partnered Give Back Events!
If selected, we will schedule a 3-hour event during our dinner rush (either 4-7 p.m. or 5-8 p.m.) in which 10% of all taproom sales get donated to your organization. We also reserve one large table for your team members to sit at and self-promote during the event. To apply, fill out our donation request form here.
Selection Process: Our team will thoroughly review all applications. As the annual availability for give-back events is extremely limited, we will assess each proposal based on its alignment with our mission and values and its potential impact on our community.
Notification: We will notify selected applicants on or before Tuesday, January 2nd, 2024. Please ensure that the contact information provided in your application is accurate, as this will be our primary method of communication.
Event Dates: The give-back events will take place on Tuesday evenings throughout the 2024 calendar year, and we will work closely with selected applicants to determine the best timing for each event.
UPCOMING EVENTS:
(General trivia is every Wednesday in the Fireside Lounge at 6:30pm!)
Cheers!
-James & Sean
Owners, Brothers, Brewers