Our New Kitchen is… OPEN!
After years of planning and months of construction, we are thrilled to announce that our new expanded kitchen is open and ready to serve you! That means our culinary team has much more space to work with, greatly reducing ticket times during peak hours. Over the next few months keep an eye out for new menu items (ahem, wings anyone?). But never fear, our taproom favorite burgers and nachos aren't going anywhere! Additionally, our Sous Chefs are hard at work crafting enhanced catering options for our private event spaces. Thank you for sharing in this journey with us, we think it's fair to say that the best is yet to come!
Cheers!
– James, Co-Founder/Director of Brewing Operations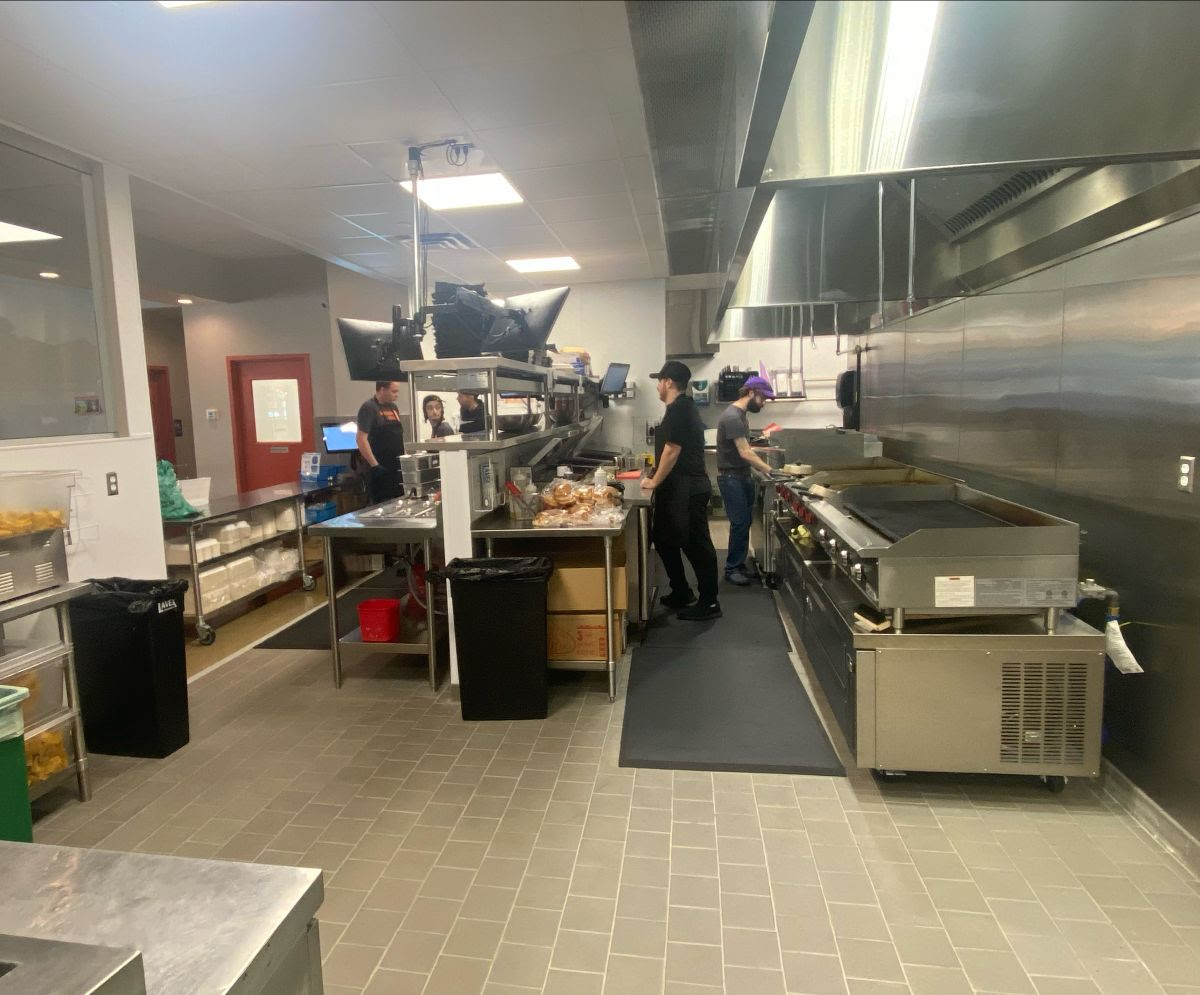 This week's special: Steak Quesadilla
Grilled Marinated Steak | Monterey Jack Cheese | Sautéed Bell Peppers & Onions | Honey Chipotle Sauce | Flour Tortilla
Served with sour cream for dipping.
Available only on Wednesday 10/18!
ICYMI:
Pixie Catcher is Back! 
Pixie Catcher | Cran-Raspberry Sour | 4.5% ABV
A sweet and tart ale fermented with a magical combination of cranberry and raspberry puree, and conditioned on vanilla beans.
Now available on tap and in big cans to-go!
COMING THURSDAY 10/18!
Chili Cheese Fries
Crispy Fries | Chipotle Stout Chili Cheese Sauce | Green Onion
Available for a limited time, starting Thursday 10/18!
UPCOMING EVENTS:
(General trivia is every Wednesday in the Fireside Lounge at 6:30pm!)
Cheers!
-James & Sean
Owners, Brothers, Brewers