New West Coast Pilsner on Tap!
If you've been to the taproom lately, you may have noticed a new face behind the brewing gate – we're thrilled to welcome Montana to the team as our new Head Brewer! Montana brings a wealth of knowledge and fresh inspiration from years in the MN craft beer industry, and we can't wait to see his ideas come to fruition as he steps into this new role.
Pacific Coast Pils is Montana's first original recipe brewed at Wooden Hill.
It's a hoppy and crisp West Coast-style Pilsner brewed with a classic blend of Amarillo, Centennial, and Citra hops.
Here's what he has to say about his inspiration:
"Shoutout to Arbeiter Brewing, because they have a West Coast Pilsner that I became obsessed with. I love that beer and wanted to try to create my own version of it using hops I personally love."
We are thrilled to have Montana on board, and we can't wait to see what other exciting creations he has in store.
Pacific Coast Pils is available on tap and in big cans to-go!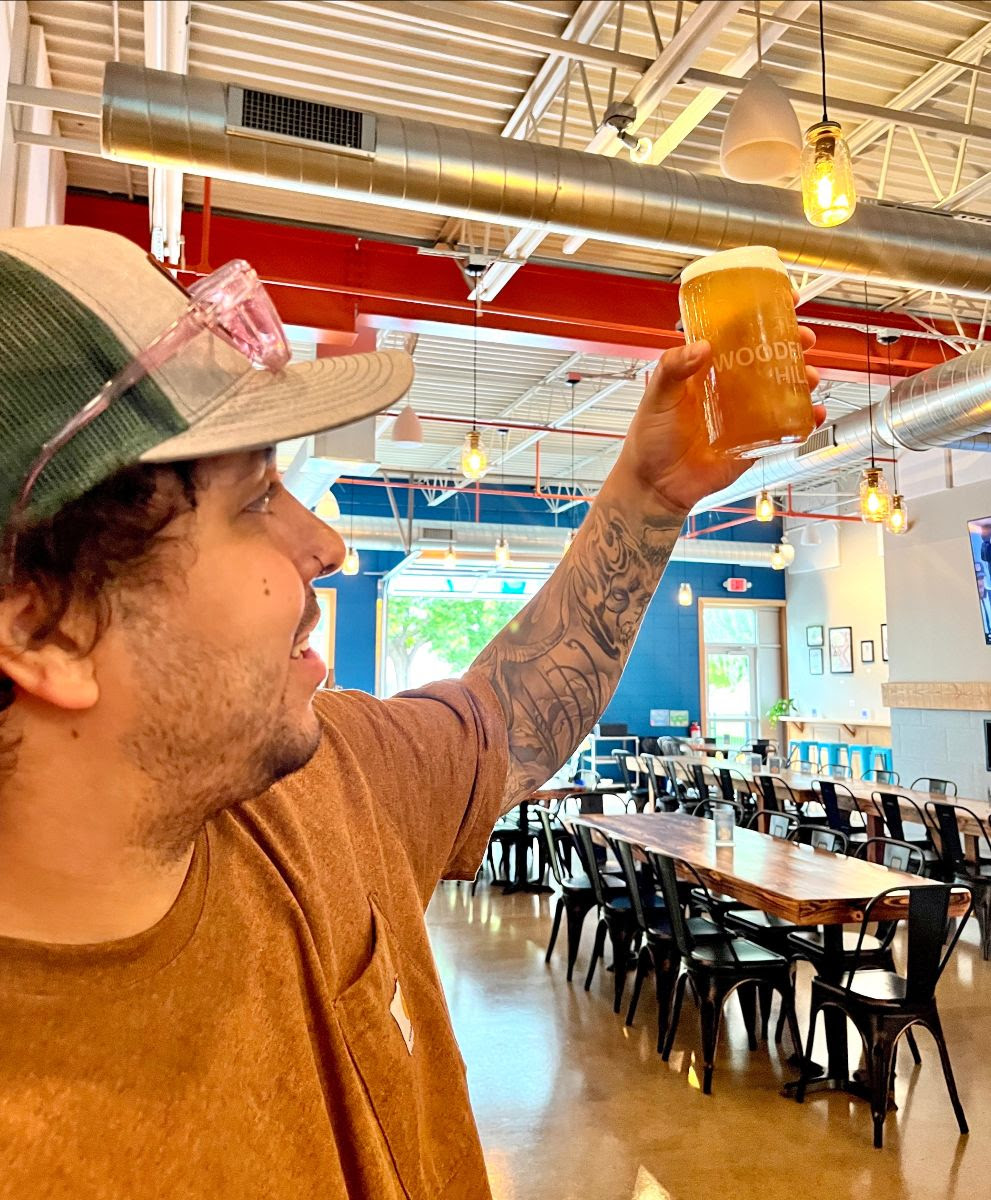 This week's special: Jerk Pulled Pork Tacos
Spicy Slow Cooked Jerk Pork | Jamaican Rice & Beans | Mango Salsa | Jerk Lime Sour Cream
Available today only!
TOMORROW!
Hot Honey Sandwich
Hot Honey Gochujang Fried Chicken | Creamy Green Apple Slaw | Fresh Jalapeño
Available for a limited time, starting tomorrow!
Chef's Special: Chipotle Gouda Mac Bites
Chipotle Gouda Mac & Cheese Bites | Gochujang Ketchup
Available for an extremely limited time, starting tomorrow!
UPCOMING EVENTS:
(General trivia is every Wednesday in the Fireside Lounge at 6:30pm!)
Cheers!
-James & Sean
Owners, Brothers, Brewers