Two New Beer Releases! Plus CBR Wrap!
Planet Motueka
Juicy IPA | 5.8% ABV
The newest release in our Planet Hopper series, exploring new hop combinations and techniques. Kettle hopped with Citra and Sabro and dry hopped with New Zealand's Motueka, it's out of this world!
Available on tap and in big cans to-go as of 8/30!
Scorched Shoulder
Pineapple Jalapeño Kolsch | 5.3% ABV
Our award-winning Kold Shoulder gets some sweet heat from a one-two punch of juicy pineapple and spicy jalapenos
Available on tap and in big cans to-go, starting Thursday 8/31!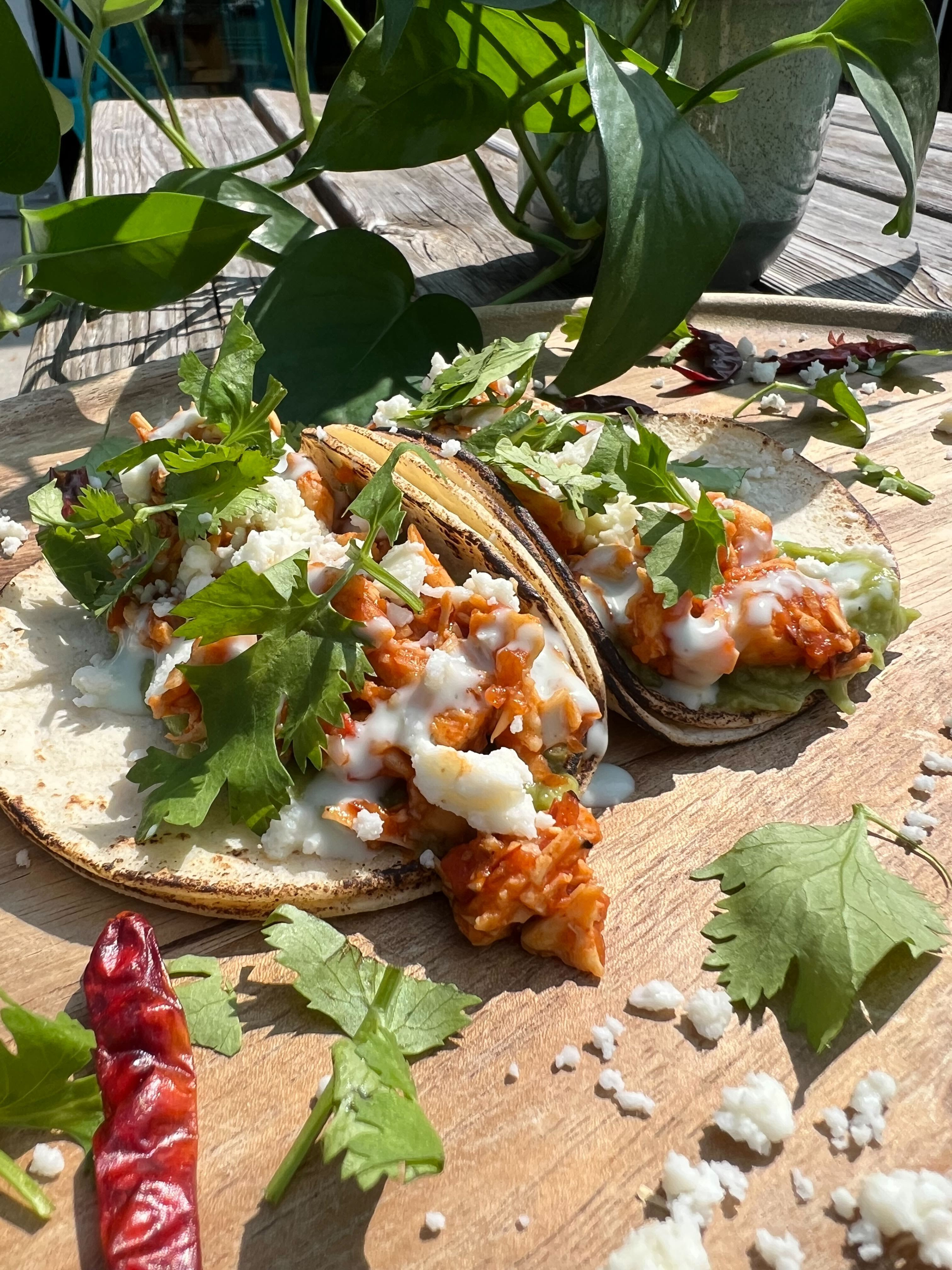 This week's special: Chicken Tinga Tacos
Shredded Chicken Tinga | Mashed Avocado | Roasted Jalapeno Crema | Queso Fresco | Cilantro
Available only on Wednesday 8/30!
Coming Thursday: The CBR Wrap!
CBR (Chicken Bacon Ranch) Wrap
Crispy or Grilled Chicken | Bacon | Cool Ranch Dressing | Mixed Greens | Shredded Cheddar | Tomato | Banana Peppers | Red Onion | Tomato Basil Wrap
Available for a limited time, starting Thursday 8/31!
UPCOMING EVENTS:
(General trivia is every Wednesday in the Fireside Lounge at 6:30pm!)
Cheers!
-James & Sean
Owners, Brothers, Brewers