New IPA + Garlic Sriracha Tacos!
Next in the Planet Hopper series of IPAs: Azacca-naut!
AZACCA-NAUT
Juicy IPA | 6.1% ABV
Our hero takes to the skies to explore Double Hopper's home planet, uncovering a dreamlike wonderland of Azacca hops and creamy lactose.
Now available on tap and in big cans to-go! Order online for pickup!
This Week's Taco Wednesday Special: Garlic Sriracha Chicken Tacos
Garlic Sriracha Marinated Grilled Chicken | Purple Cabbage Slaw | Mandarin Sauce | Cilantro | Seasoned Wonton Crisps
Available only on Wednesday, April 5th! Order to-go!
TOMORROW…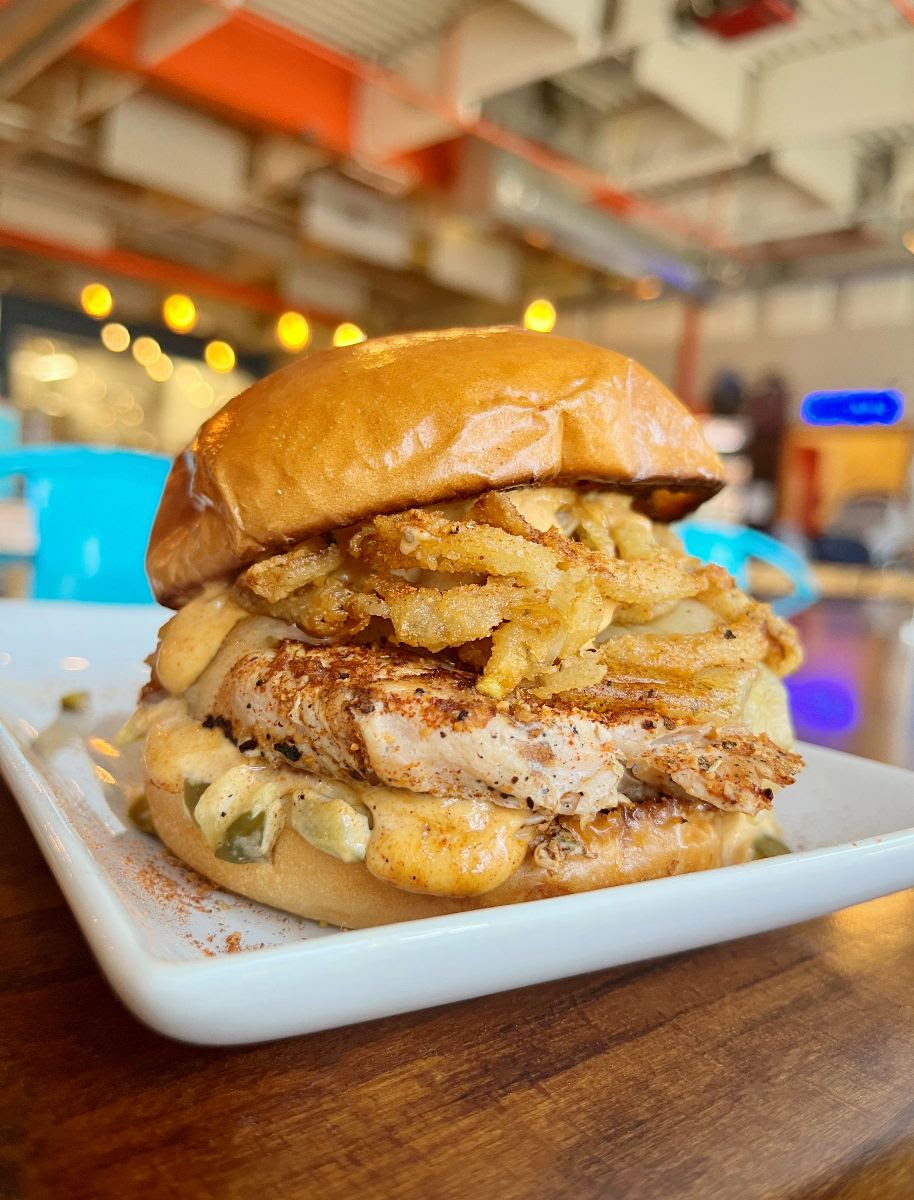 The Cajun Chicken Sandwich launches this Thursday April 6th!
Cajun Seasoned Grilled Chicken | Pepper Jack Cheese | Old Bay Seasoned Crispy Onion Tangles | House Remoulade Sauce
ICYMI⬇️
Rabbit Hole is Back!
Rabbit Hole
Carrot Cake Amber Ale | 5% ABV
A culinary inspired ale brewed with specialty malts, lactose,
cinnamon, cloves, and conditioned on vanilla beans.
UPCOMING EVENTS:
(General trivia is every Wednesday at 6:30pm!)
Cheers!
-James & Sean
Owners, Brothers, Brewers